As soon as doctors and scientists did not name a stress fracture: fatigue, and creeping, and chronic, and pseudofracture, and marching swelling of the foot, and even pathological restructuring of bones, etc. professionals and amateurs. Considering the influx of people who want to play sports and set personal records for videos and texts from the Internet, it can be expected that the proportion of patients with stress fractures will only grow in the coming years.
MedAboutMe found out what it is, who is at risk and how to recognize the problem.
From military to athletes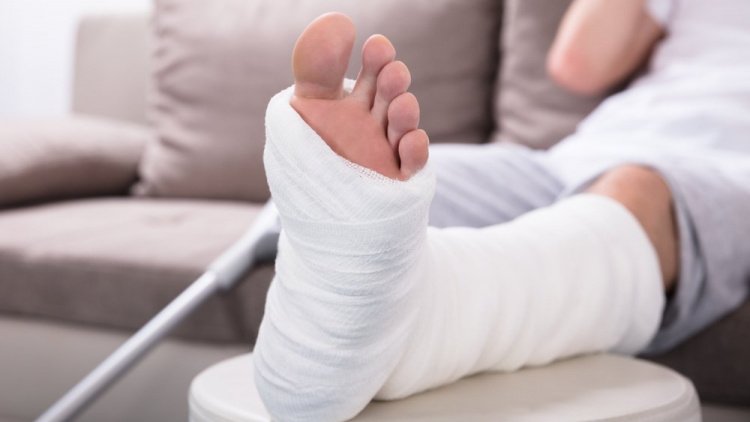 For the first time, military doctors spoke about a stress fracture – in 1855, the Prussian military doctor Breithaupt described a mass phenomenon among Prussian soldiers during long transitions – foot swelling. In 1897, using X-rays, it was possible to confirm that we are talking about damage to bone tissue.
Times changed, but the military continued to deal with the stress turn, which is not surprising. In 1932, German military doctors reported that during the First World War, 10 to 16 thousand soldiers of the German army suffered from stress fractures. Doctors noted the "battery", massive nature of this disease. In India, where there were practically no mechanized vehicles for the army, there were outbreaks of fatigue fractures, to the extent that it was even necessary to open specialized hospitals. Today, thanks to mechanization, the proportion of fatigue fractures is decreasing.
And the military was replaced by athletes and ballet dancers. They are now gradually becoming the leading risk group for stress fractures. The earliest reports of athletic fatigue fractures date back to the late 1980s, with signs of stress fractures in teenage American athletes exercising on a forced program, which were later confirmed by scintigraphy.
What is a Fatigue Fracture?
Based on the foregoing, one can already guess that the cause of a stress fracture is loads: firstly, excessive, so-called submaximal – on the verge of a possible, and secondly, long-term.
Bone tissue is constantly destroyed (the process of bone resorption) and is formed anew. If the process of destruction due to mechanical fatigue of the bone tissue begins to prevail, the prerequisites for a stress fracture are created.
First, a microscopic crack forms. If you do not start to treat it in time, or, at least, do not allow the bone tissue to recover on its own, it begins to gradually increase in size – and sooner or later a full-fledged bone fracture develops.
What, in addition to excessive long-term exertion, contributes to the development of stress fractures? Anything that somehow weakens the bone tissue makes it more fragile, that is, it shifts the balance between its formation and destruction towards the latter.
This, for example, the use of non-steroidal anti-inflammatory drugs (NSAIDs), osteoporosis, hormonal disorders, radiation, sleep deprivation, collagen production disorders, and even nutrition. Other risk factors include age, quality of athletic shoes, gender, and anatomical features.
Stress fracture: trauma features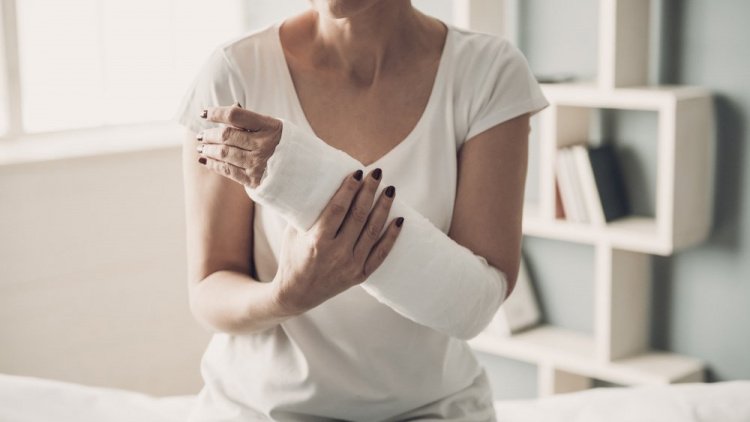 A fatigue fracture is different from the familiar image of a broken bone. Because of this, errors in the diagnosis of stress fractures previously reached 96-100%! Why did this happen? Specialized centers have even been set up to study stress fractures in the armies of Great Britain and Israel. Experts from these centers talk about three main features of this group of injuries:
The peculiarity of such a fracture is that it is not visible in the early stages. Clinical manifestations are already there, but there is nothing on the X-ray – doctors talk about the X-ray negative period of the disease.
Another important point: a stress fracture does not occur as a result of a one-time, short-term traumatic event that would lead to a fracture. It develops gradually, under the influence of chronic stress, and the nature and extent of damage depend on the degree of its intensity.
Common fractures in different parts of the body can manifest themselves in different ways, and the symptoms of stress fractures are identical, regardless of their location.
It is possible to avoid mistakes in the diagnosis of a stress fracture by using highly sensitive methods using radionuclides. In the late 1980s, a US study was published in which a stress fracture was identified in this way in 31% of nearly 300 infantry recruits. And not all of them could be seen on x-rays. Today, MRI is used for diagnosis.
Which bones are particularly affected by stress fractures?
Most often, the bones of the lower extremities are susceptible to fatigue fractures. Leading among them are the long tubular bones of the lower leg (50% of all stress fractures occur in the tibia) and the metatarsal bones of the foot (especially the 2nd metatarsal bone). Less commonly, these are the ribs, pelvic bones, thighs and heel bone.
But depending on what kind of sport a person is engaged in (or what kind of activity), the frequency of different localizations of stress fractures may vary. Thus, among ballet dancers, the leading fracture is the posterior process of the talus; skiers have long tubular bones; in gymnasts and women rowers, as well as in baseball players, ribs break more often "from fatigue"; tennis players, boxers and hammer throwers have their own specifics: stress fracture of the olecranon.
Finally, this type of fracture has gender characteristics: women, according to various sources, are 1.5-12 times more prone to such injuries , and more often they have bilateral symmetrical lesions.
According to sports doctors, female athletes often have a dangerous triad: osteoporosis , amenorrhea, and nutritional problems. This puts them at an increased risk of developing stress fractures. It also includes men with low testosterone levels who are involved in sports that require high levels of endurance.
How to recognize a stress fracture?
Given the growing popularity of healthy lifestyle and fitness of all stripes among the population, you should know the main symptoms that may indicate a stress fracture. One should not think that this is a problem only for professional athletes, ballet dancers or marching military personnel. With a certain combination of risk factors, you can get a fatigue fracture just by regularly visiting the fitness room.
First of all, it is pain . At first, the pain is felt only during activity, but over time it becomes constant, up to pain at rest and even during sleep. In a sore spot, there may be slight swelling, slight redness. The pain point can be felt with your finger. An important marker is a significant physical long-term overstrain shortly before the onset of the first symptoms.
If we are talking about the lower limbs, then you need to pay attention to the length of the person's legs – they will differ from each other. Leaning on one of your legs will be painful. Doctors in this case talk about antalgic gait – mild lameness, which is associated with an instinctive desire to reduce pain when moving. In oneself, such a gait can be tracked by varying degrees of wear and tear of the sole, as well as by the sensations of a skewed body, excessive body movement and accumulating stiffness of movements.
Peculiarities of stress fracture treatment
Some bones (talus, scaphoid, sesamoid bones of the big toe, etc.) are considered to be areas of high risk of injury progression to a full-fledged traumatic fracture, therefore, stress fractures in these areas are often treated with surgery. If the bone is well supplied with blood, conservative treatment is usually prescribed.
This unusual fracture develops "its own" way and is treated differently than we are used to – plaster cast and immobility for a long time. Plaster immobilization and anti-inflammatory drugs impair blood supply to the area of ​​injury and significantly slow down the healing process. Therefore, the main methods of treating stress fractures are swimming pool and exercise therapy. Naturally, the loads that caused the fracture are canceled for 4-8 weeks.
In any case, if a stress fracture is suspected, a doctor should be consulted. Self-treatment is unacceptable, since with the wrong diagnosis and the wrong choice of treatment, there is a risk of worsening the situation, the development of a full-fledged fracture. And this is long-term treatment and long-term rehabilitation.