Studies have shown that stress activates the body's processes that are responsible for digestion and receiving rewards in the form of food. Therefore, it is not surprising that in the event of anxiety, we look towards the refrigerator. Pink explains how to correct this.
The practice of seizing stress is laid down on many levels at once. In addition to all these children's habits ("Don't cry, here's a cookie for you!") And socio-psychological attitudes ("Don't be sad, eat a chocolate bar!", "Stop souring, let's go eat pizza!") Physiology presses on us.
It has been found that cortisol – a hormone that is present in our blood during chronic stress – triggers the process of active food consumption and the accumulation of fat mass. The mechanism is laid down in the process of evolution: in case of danger and anxiety, it is necessary to provide the body with a maximum supply of fat – you never know what happens next.
In particular, therefore, in countries where there is access to food and at the same time a high level of stress, the problem of obesity is more common.
Of course, confronting all of this is not easy. And first of all, it would be good to reduce the number of stressful situations and increase your resistance to them. But obviously, this is not always possible. Therefore, we will proceed from what is: the problem of overeating under stress. Here are some approaches that can be used to solve this problem.
Even knowing that you are overeating due to stress can help you control yourself while you eat. Before ordering a huge burger or oversized pizza, it can be very helpful to ask: "Do I really want this or is this an attempt to seize stress? Maybe start with a salad, and then we'll see? "
Another step towards awareness. With it, you can record what mood you were in and what you ate at that moment. Over time, this practice can teach you to be more mindful of satiety in times of despair and stress.
3. Particular care in the evening
It's no secret that in the evening we often cease to control ourselves and overeat. Those most at risk are those who decide to drink some alcohol with dinner. With this in mind, you can try to replace the habit of relaxing with a glass with some other. And in order not to overeat, it is better to prepare healthy snacks for the evening in advance.
4. Watch your portion sizes
Experiments have shown that people who eat from small plates feel that their portion is larger than it actually is. This also works the other way around: on a huge plate, even an impressive amount of food can look modest. Usually, a portion of about 200-300 ml is optimal for our stomach (not counting leafy vegetables and other foods that give a large volume in unprocessed form). Have small serving bowls to help guide this value.
5. Don't take long meal breaks.
If you are hungry, eat. Do not expect that if you endure a couple of hours and the hunger will pass. Most likely, after a couple of hours, it will only get stronger, and the risk of overeating is greater. Controlling portions will help you not gain weight. Good old advice from gastroenterologists – to eat often in small portions – is relevant here as well.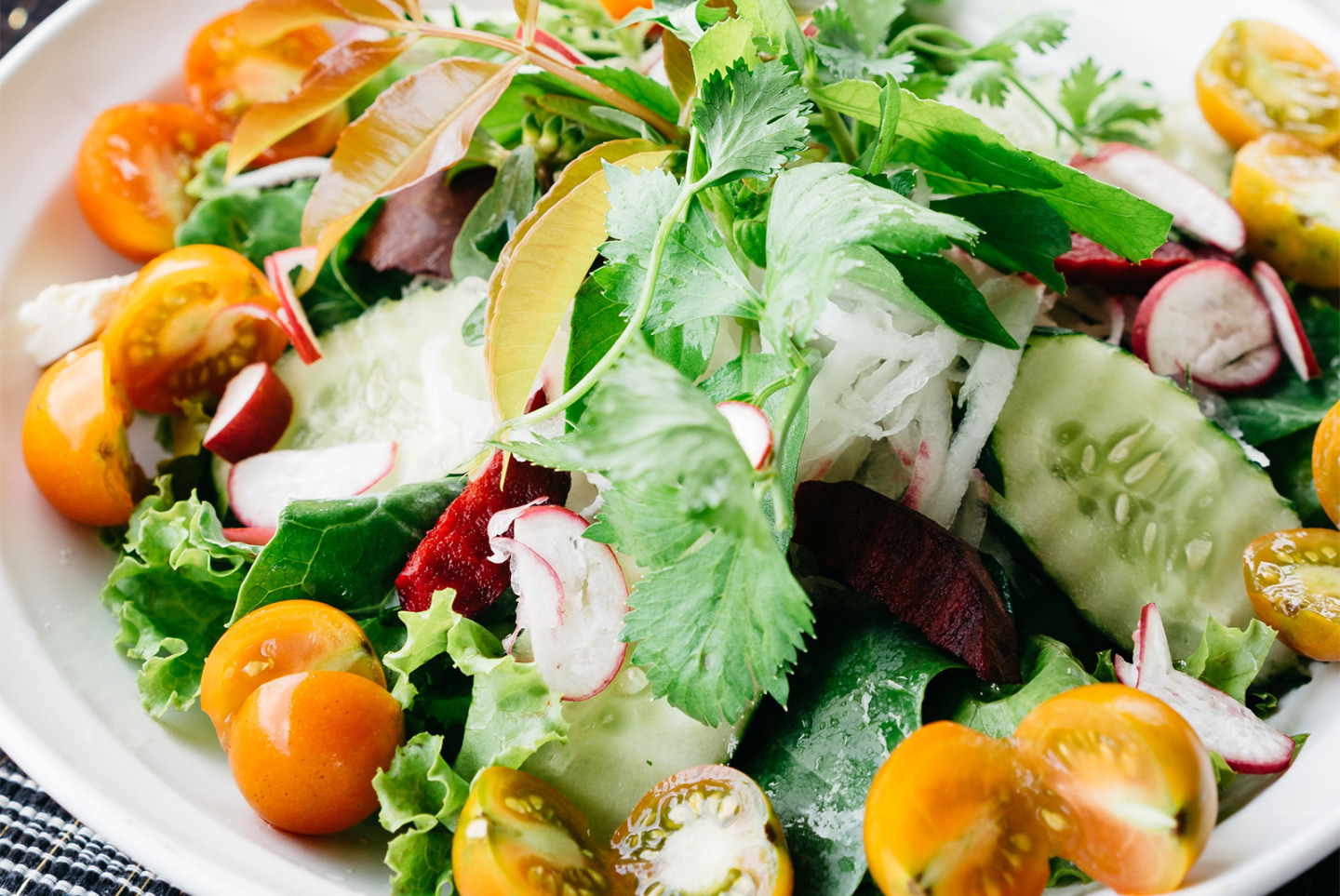 © MARKUS WINKLER / UNSPLASH
Sometimes, when we are upset, we eat only to get some kind of pleasant sensation. Therefore, a frying pan of fried potatoes or a packet of cookies may run out "imperceptibly" – because you will feel the taste only at first, eating the first few spoons or pieces, then there will be mechanical absorption. Pamper yourself with new dishes, explore exotic spices and seasonings, experiment with flavors. A very small serving with many flavors smells, and textures can give more experience and taste than a pot of macaroni and cheese.
7. Find useful alternatives
If you calm down when you crunch something, try nibbling cucumber or celery instead of chips. Do you like desserts? Start cooking yourself, with natural products, with a minimum of flour and sugar. Feel safe when you eat a "cozy" stew with potatoes as your grandmother did? Replace most of the potatoes with less nutritious vegetables: courgettes, tomatoes, peppers.
8. Saturate Yourself with Pleasant Feelings
We often associate coziness and tranquility with delicious food and the feeling of a full stomach. But you can try to rebuild yourself to receive pleasant bodily experiences differently. Buy home the softest tactile blanket. Choose the shower gel with the nicest texture and scent. Fill your home with essential oils that will send pleasant signals to your receptors. Treat yourself in every possible way – they can be an alternative source of comfort to food.
9. Think over the program of the evening in advance
Often at the end of a working day, all we think about is a delicious dinner with a glass of wine. This becomes the most important event of the evening, which is designed to compensate us for all the failures and difficulties of the day through pleasant sensations. Of course, this is impossible, so overeating is a way to "get" what you have not received. To avoid this, in addition to thinking about a healthy snack, come up with a plan for what will help you really relax and unwind. If in the evening you are still under the onslaught of stress and business – family, still the same work – try to set aside at least half an hour or an hour for something that will help you feel satisfied and happy. Favorite TV show, meditation, jogging, a couple of chapters of the novel, carefree dancing, new music, a walk-in nature, sex, home spa – the main thing is that you feel good.
Dissatisfaction with ourselves and trying to conform to fashion and advertising standards is in itself a huge stressor that undermines our strength every day. Coming to terms with your body does not mean you stop taking care of yourself. Quite the opposite. This means that you have accepted yourself for who you are, with your experience, appearance, and habits. And you will continue to take care of your body and health – proceeding from love and respect for yourself, not hatred. And nothing else.