Unspent
energy
does not disappear anywhere, and one of the ways to recycle it – harmless and at times useful – is sublimation. We figure out how it is connected with creativity and in what situations it is better to contact a specialist
We must admit that we are all sometimes drawn to do something forbidden. In the conditions of modern society, we restrain ourselves, but we can write about what worries us, a heartfelt post on social networks or go to the gym. This is called sublimation.
What is sublimation
In psychology, sublimation is the process by which sexuality and aggression are transformed and expressed in a socially acceptable form, so to speak, placed at the service of society. Sublimation is often referred to as the "mature" and most adaptive forms of psychological defenses, along with humor, altruism and cooperation: all these mechanisms of our psyche are aimed at minimizing unpleasant experiences and maintaining peace of mind.
Historically, the term "sublimation" has been used in various fields:
in physics and chemistry, sublimation means sublimation, the transition of a substance from a solid state immediately to a gaseous state, bypassing the intermediate stage – a liquid form;
in philosophy and art, sublimation is understood as a transition to a new, purer and higher state.
At the beginning of the twentieth century, the Austrian psychoanalyst Sigmund Freud, by analogy with chemical sublimation, proposed the concept of mental sublimation: a person, as it were, in a roundabout way, achieves pleasure of a different, "higher" order. But what kind of pleasure are we talking about?
In psychoanalysis, the concept of sublimation and pleasure is inextricably linked with the theory of attraction: in every person from birth there are internal forces (drives) that press from the inside, irresistibly "pull" and push to "release".
Freud, first of all, investigated the sexual desire: how it is represented in the body and psyche and how it seeks satisfaction ("Desires and Their Fates", 1915).
From the first years of life, culture and upbringing limits us in the direct expression of thoughts, emotions and desires that are considered taboo (for example, selfish, incestuous, or "murderous" fantasies about loved ones). At the same time, the entire modern civilization and cultural achievements of mankind are built on sublimation ("Dissatisfaction with culture", 1930). A person makes a "sacrifice" to society, refusing to grossly satisfy his passionate and aggressive urges for the sake of security and peaceful coexistence.
By sublimating, a person involuntarily changes the course of attraction from a sexual goal to a non-sexual one – friendship, cooperation, caring for others, pursuing a career, science, art, sports or other activity that society approves. Sometimes sexual attraction is completely transformed into a passion for knowledge, as was the case with da Vinci – the voluntary atrophy of sexual life ("Childhood memory of Leonardo da Vinci", 1910).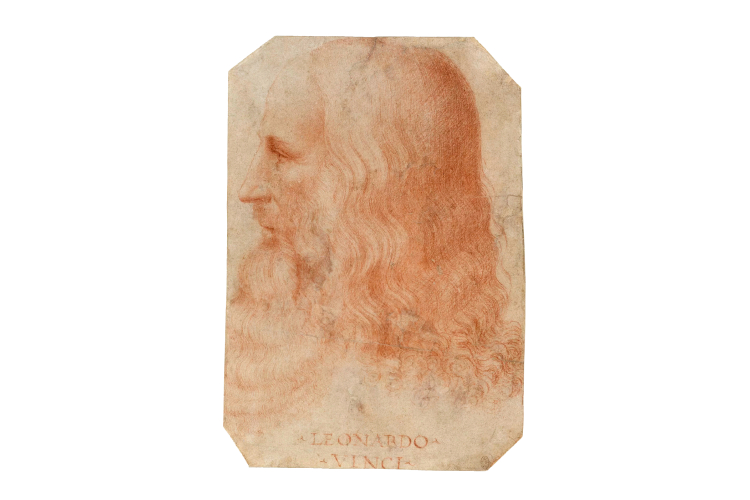 Interestingly, the concept of sublimation was never completed either by Freud himself or by subsequent generations of analysts and is more of a general train of thought than a guide to action. Since it is the most "healthy" of the unconscious processes, it is much more difficult to investigate: no complaints, no symptoms.
Sublimation examples
The desire to satisfy demonstrative, narcissistic needs can be manifested in the choice of a public profession, for example, an artist or a politician.
Aggression can be expressed in socially acceptable competition – in contact sports, public debates (TV debates, stand-up battles), journalism – as well as in the choice of specialties that involve one or another impact or intervention (for example, in surgery "cut to save" ).
Sexual and erotic urges are expressed in art, literature, cinema and advertising.
Speaking of sublimation, Freud mainly described creative and intellectual activities. But collecting can also be considered a socially significant activity (Peter Subkowski, On the Psychodynamics of Collecting, 2006).
Collecting is the sequential accumulation of similar items, where at the same time there is a desire to possess and not part. Collecting tendencies are evident in many children. Favorite toys can substitute for absent adults, they are soothing and help to cope with anxiety. During the game, the child takes an active position, he controls the drama, controls the course of events, determines their outcome. Something similar can be traced in adults and in non-material forms: collecting knowledge, impressions, vacation spots, career positions, relationships, and so on.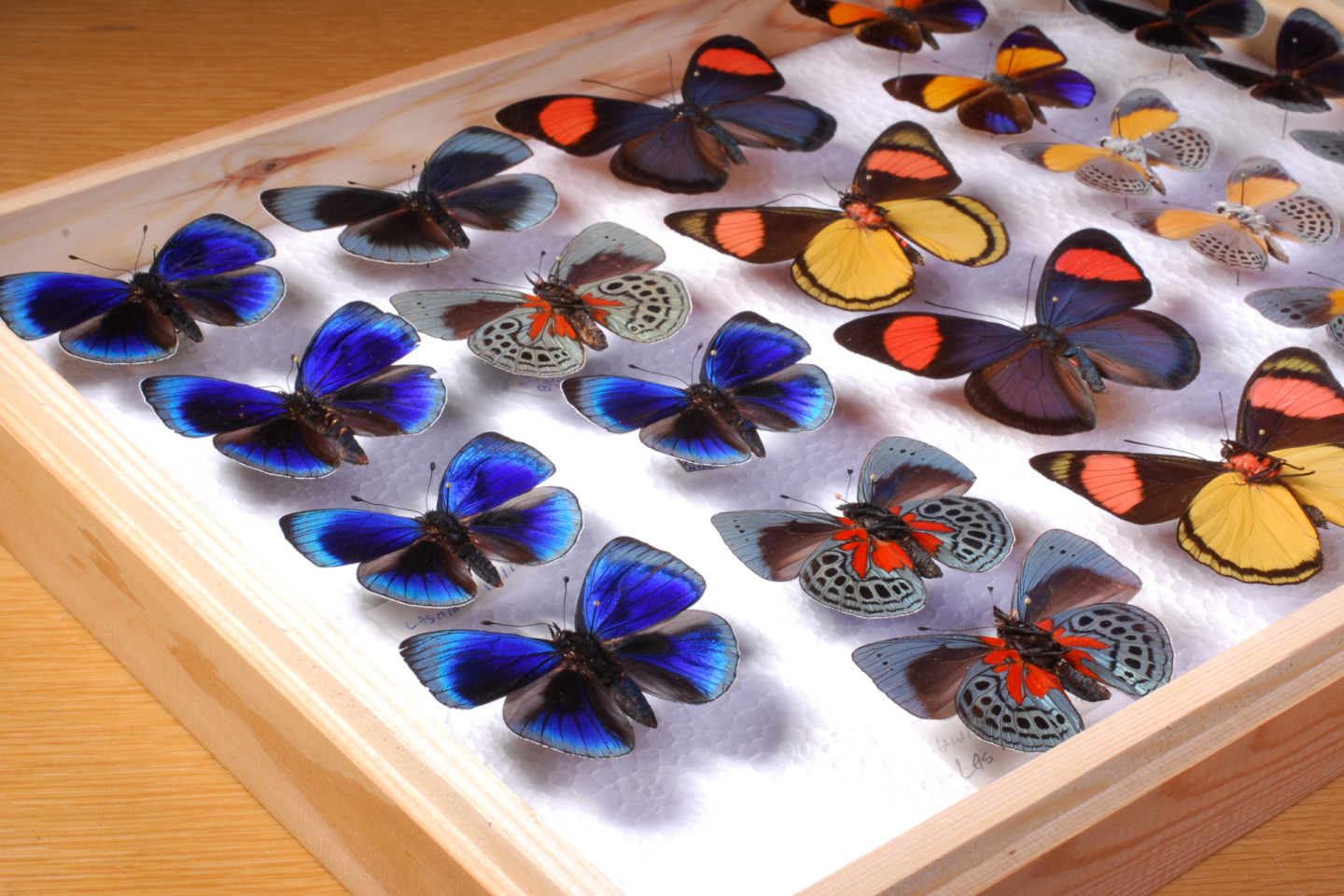 In some cases, objects of passion – art and luxury, branded items or some kind of rarity – can define the collector, becoming his "continuation". They magically calm and delight. Danger awaits where there are elements of dependence, admiration for the inanimate, where the collector begins to live exclusively in the world of ideal objects, eccentrically avoiding "dangerous" human relationships. The loss of such items becomes a serious blow – a person feels it as if he has lost a part of himself, as in the film by Giuseppe Tornatore "Best Offer" (2013).
Nevertheless, many collectors are successful and active in life. A mature, sublimated form of collecting implies that the collector recognizes the incompleteness and imperfection of his collection, he knows when to stop, and at the same time he feels quite comfortable in other areas of life, where he also receives aesthetic pleasure. In its highest form, collecting can be expressed in charity: objects are returned to society in return for recognition. In this case, the items reflect the collector's tastes and values, but are not literally his "flesh".
Here's another example from the field of writing. The famous Indian-American psychoanalyst and scientist Salman Akhtar answers the question "why I write": "for pleasure" (Salman Akhtar, "Dancing with Words", 2020). For him, writing is one of the ways to get a wide variety of pleasure. First of all, in this way he expresses (sublimates) love, hatred, envy, desire for revenge, paternal edification and brotherly tenderness. With a certain amount of shame, he admits: he also writes because he likes to be known (such exhibitionistic aspirations may already indicate pseudo-sublimation, that is, not so much the desire to benefit society, but the desire to show oneself from the best side, to get approval, sometimes at any cost). His name allows him to travel, earn money, perform and meet interesting people, with some to become friends. It is also a pleasure for writing to passively immerse yourself in your thoughts at three in the morning, at the airport, on the train, even on a walk, so that at some point, spontaneously, in a creative impulse, write an article in a few hours. Perhaps at such moments he manages to free himself from the mortal, human, fragmented in himself and gain inner integrity.
Sublimation and life
So, sublimation is closely related to culture, whose task is to guide us and set a frame of reference, providing stability and a sense of security. However, in contrast to the society of the XIX century with its characteristic clear hierarchy, prohibitions and prescriptions, modern society causes in a person, rather, confusion, loneliness and the illusion that all desires are realizable. As the Italian psychoanalyst Rossella Valdre notes, today there is no place for tragedy, guilt or suffering – we live in a field of personal achievement. Society wants to see success (Rossella Valdrè, "On Sublimation", 2014).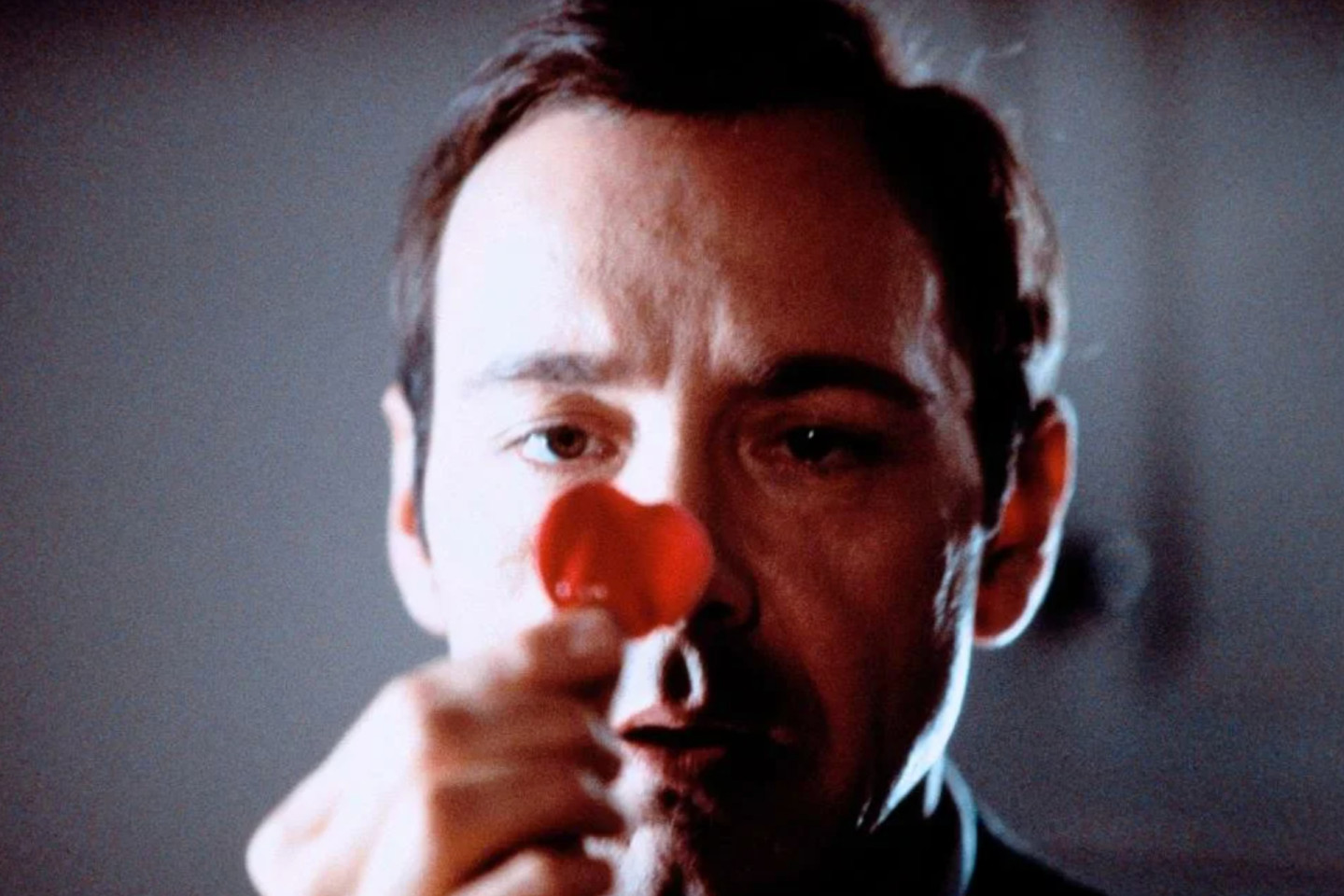 Still from the movie "American Beauty"
© IMDB
Deep personal changes (and sublimation) require active inner work-out. But today, in this race of desires, information noise and uncertainty, a person increasingly resorts to denial, when the unpleasant part of reality, conflicts and experiences are not grinded in the millstones of the psyche, but are simply discarded, as if they did not exist: it is easier to deny than to perceive. But what was thrown out the door returns to the window in the same form. Such an "empty house" is easily filled with anxiety. Perhaps that is why today in the practice of psychologists there are so frequent appeals associated with panic attacks, inexplicable sadness, boredom, dissatisfaction, and the feeling of an "impostor".
Feeling the lack of something important, more and more often we are looking not within ourselves, but in the outside world – surrounding ourselves with objects, regalia, rituals, superficial connections, preferring to act instantly, swipe and upload content without reflecting. Aging and illness are rejected by the myth of eternal youth and unceasing concern for one's body. As Freud aptly put it, a person is a kind of "god on prostheses", majestic, but not necessarily happy.
The following paradox is also associated with sublimation. Sometimes we sort of move away from relationships and the outside world: for example, when we are seriously ill and do not want to communicate; when we want to sleep; when they are immersed in hypochondria and are occupied only with the health of their bodies ("On the introduction of the concept of" narcism ", 1914). Sublimation also implies some detachment, more precisely, the withdrawal of love energy from a relationship: this valuable resource is limited, therefore, before using it for new creative non-sexual purposes, you first need to return it to yourself. But if we keep all attention and love in ourselves, then we run the risk of creating an internal dam and launching the processes of self-destruction – in attacks on ourselves, spontaneous restrictions, depriving ourselves of pleasure. Such desexualization, taken to an extreme, is found in asceticism, up to anorexia, the pleasure of dying.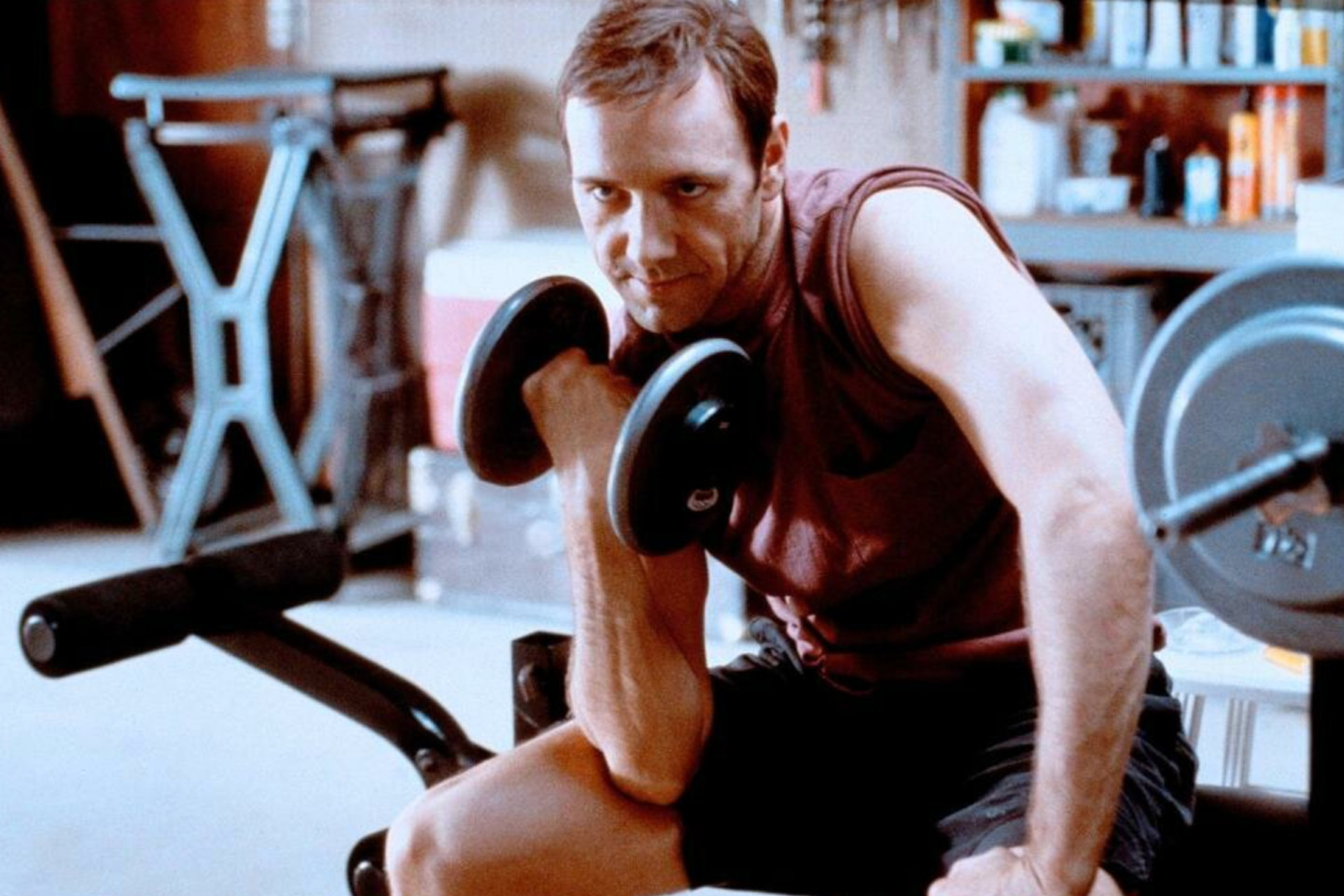 Still from the movie "American Beauty"
© IMDB
How to sublimate "correctly"
Freud believed that our ability to achieve pleasure and cope with suffering, including through sublimation, is severely limited. Intellectual and creative inclinations are different for everyone, and work and social activity are not perceived as a path to happiness if a person works out of necessity. Finally, in addition to sublimation, there are also more affordable "pain relievers" and methods that do not require such mental work – the same alcohol. And yet humanity is not degenerating, but continues its development and has not yet abandoned education and culture.
Psychoanalysis does not give instructions on how to "properly" sublimate, and it can hardly be an end in itself. Rather, we can think about your possibilities to sublimate. Here are the main topics for discussion.
How free are you in expressing your sexuality, your tender and passionate feelings? How does this relate to the opinions of others?
What are your best and worst qualities and needs that you manage to realize in your profession and in communication with other people? And what is still to be dealt with?
What do you think about envy, hatred, aggression? Can you benefit from them for yourself and your environment?
How do you feel about loneliness and solitude? Is it the same for you?
What family attitudes did you adopt as a child, and which ones did you decisively abandon? How is this connected with you today, with your relationships, hobbies, with what you do, how you live and fulfill every day?
Is there a place for mystery and curiosity in your life? Can something really captivate you? Would you like to share this with others?
Reflecting on these questions, you can feel that you want to skip some topics, and dwell on others in order to clarify your attitude. What situations come to your mind? If they are associated with repetitive stress and displeasure, then it can be assumed that sublimation is failing here. Perhaps there is an unresolved deep conflict – in this case, the support of a psychologist may be required.
The ability to sublimate and withstand loneliness can speak of personality integrity – that a person is ready to recognize and accept himself in his most unimaginable, "outrageous" and persistent desires, without trying to press the red SOS button in the form of another person every time.
One of the most common and productive forms of sublimation is, of course, creativity. At the same time, it is not necessary to be a genius creator: everyone can participate in the creative process – if not creating, then enjoying a work of art or simply doing what they love.
Psychotherapy is one of the most useful forms of sublimation. Coming to therapy, a person immediately finds himself in a situation of sublimation: communication with a psychologist encourages reflection – here, instead of thoughtless actions, imagination and language are used, and there is a hope that they will understand you. Therefore, it makes sense to turn to psychotherapy not only when something "hurts", but also in order to get to know yourself deeper and deeper.
Sublimation is not the shortest or easiest way to happiness, but it is it that opens access to the highest human values, allows you to explore your culture and your unconscious. It is a pure form of curiosity and a very special new source of creative pleasure.